Weren't we warned about disruptive online activity from "a guy sitting on his bed who weighs 400 pounds"?
President Adolph Twitler was at it again last night, his dainty digits tweeting out this inscrutable gem: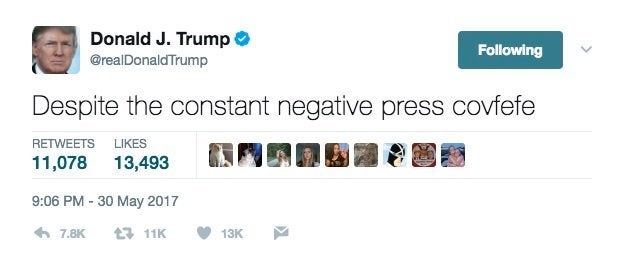 Irresistable grist for the Twitter humor mill!
(From the Huffington Post)
On a dark desert highway
Cool wind in my hair
Warm smell of covfefe
Rising up through the air
-- Patton Oswalt
Tomorrow morning on Fox and Friends.

#

covfefe
"Looks like I picked the wrong week to quit

#

covfefe

."
"And the orb, having bestowed upon you the power to smite your enemies, can be invoked using the simple code word '

#

covfefe

'"